ACADEMY OF COUNTRY MUSIC® WELCOMES THE SWON BROTHERS FOR A VISIT
10/15/2014
ACADEMY OF COUNTRY MUSIC® WELCOMES
THE SWON BROTHERS FOR A VISIT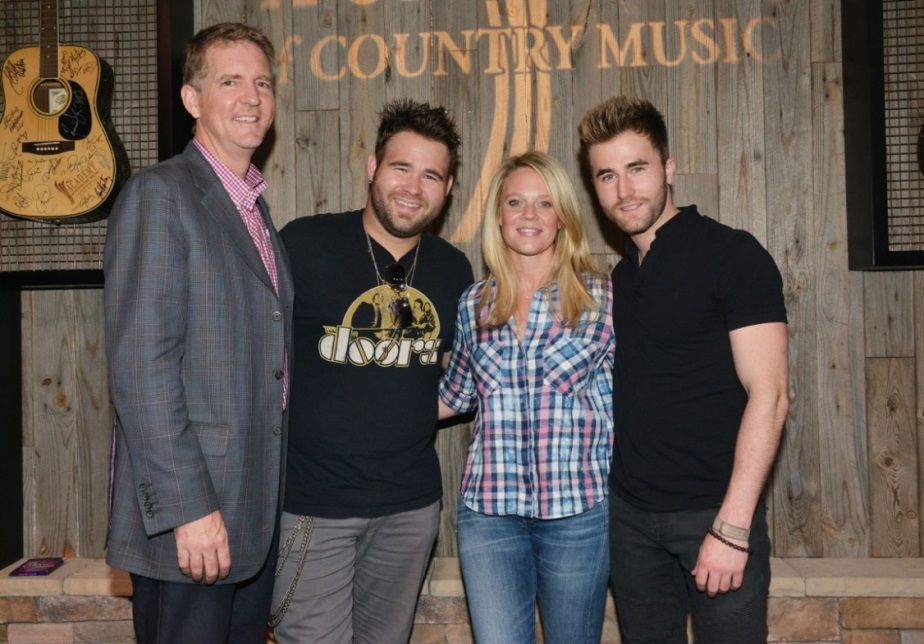 Encino, CA (October 15, 2014) – The Academy of Country Music welcomed Arista Nashville recording artists The SwonBrothers to the office while they were in Los Angeles recently. While at the Academy, they performed their first Top 15 hit "Later On" as well as "Pray For You," the new single from their self-titled major-label debut album released earlier this week.
Click here to watch a video from The Swon Brothers' visit featuring an exclusive interview and clips from their performance.
Photo #1: Greg Hill, Hill Entertainment Group; Zach Swon; Tiffany Moon, ACM EVP/Managing Director; Colton Swon
Photo #2: The Swon Brothers perform at the Academy of Country Music in Encino, CA.
Photo: Michel Bourquard/Courtesy of the Academy of Country Music
###
Media Contact:
Jenelle Scott
818.815.4218
Back