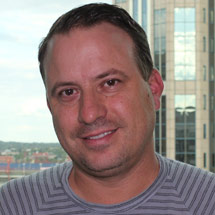 Darin Murphy
Chairman
Darin Murphy is an Agent in the Music department at Creative Artists Agency (CAA), an entertainment and sports agency based in Los Angeles with offices in New York, London, Nashville, and Beijing. Murphy co-heads the Music department in the Nashville office and represents many of the world's leading musicians, including The Dixie Chicks, Trace Adkins, Keith Urban, Loretta Lynn, Little Big Town, Darius Rucker, Cassadee Pope and Hunter Hayes.
Darin began his career at the William Morris Agency. He joined CAA in 1998.
Darin graduated from Belmont University with a degree in Business Marketing. He currently serves as Chairman of the ACM.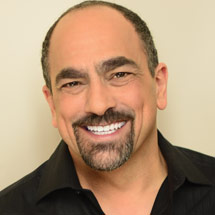 Paul Barnabee
President
Paul Barnabee, Senior Vice President, Marketing, Sony Music Nashville, has more than 20 years of record company experience with a diverse background, having worked in many divisions of the company. He joined Sony Music Nashville, formerly the RCA Label Group, in 1995, and was responsible for the day-to-day and overall financial health of the label group for over 15 years. Barnabee then went on to oversee sales, digital business and operational functions of the company. In 2011, he was appointed head of marketing for Sony Music Nashville and its three imprints – RCA, Columbia and Arista Nashville. In his current role, he oversees the Creative Services, Media, Marketing and Digital Business departments. The label group roster includes Kenny Chesney, Sara Evans, Miranda Lambert, Jerrod Niemann, Jake Owen, Brad Paisley, Carrie Underwood and Chris Young, among many others (for a complete listing visit www.sonymusicnashville.com). A native of East Islip, New York, Paul Barnabee earned his Bachelor's Degree in Accounting from the University at Albany - SUNY, where he also earned his CPA license. Before coming to Nashville, he held the positions of Controller and Financial Analyst for Polygram Records in New York. Barnabee served on the Board of Directors for the Make-A-Wish Foundation of Middle Tennessee for five years, and currently serves as the President of the Academy of Country Music Board of Directors, and is a board member of ACM Lifting Lives.
Ken Tucker
Vice President
Bio Coming soon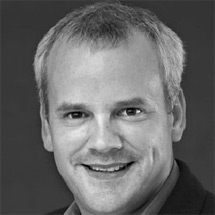 Duane Clark
Treasurer
After graduating from a leading recording technology program in West Texas, Duane Clark (born and raised in Canadian Texas) moved to Nashville in 1992 with his sights set on working in the recording industry from behind a recording console. It didn't take long before the business side of the industry captivated his interest. He enrolled at Middle Tennessee State University in Murfreesboro, TN where he graduated with a major in Recording Industry Management and a minor in Business Administration in 1994. While completing classes before graduation, he became excited about an artist and decided to dive head first into the industry by establishing a management company venture with a close friend. That venture provided an education not available in a classroom in touring, publishing, concert promotion and the recording process. In 1998 Clark joined O'Neil Hagaman and gained exposure to the duties of a business manager and was instantly hooked. After four years Clark joined Flood, Bumstead, McCready & McCarthy as an Account Manager and has since been elevated to Business Manager and Vice President and ultimately Owner in 2008. He and his staff provide consultation and logistical support to his clients in areas such as tax accounting, tour planning, merchandise operations, contract negotiations, royalty analysis and personal financial planning. Clark is a member of the CMA, ACM, NARAS, an alumni member of S.O.L.I.D and 2006 Alumni of Leadership Music. He enjoys participating with his firm in charitable and volunteer endeavors including Habitat for Humanity.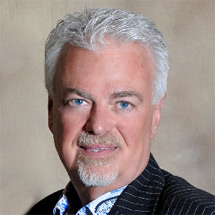 Paul Moore
Parliamentarian
Paul began his agency career in 1975 at Klein's Attractions in Chicago. While there, he booked talent for fairs and special events as well as learning the ins and outs of concert production. In 1978 he joined the Nashville office of the William Morris Agency as a secretary. Promoted to talent agent in 1979, he has helped guide countless careers in Country, Gospel, Contemporary Christian and Pop music. As part of the senior management team for William Morris and later WME, he was co-head of the office in Nashville for 23 years until passing the baton to the "next generation." Paul concluded his tenure of 36 years with the Agency in July of 2014, deciding that it was time to move on to the next chapter in his professional life.
He remains active in show business with the formation of PGM Connections, LLC, offering consultation for all facets of the entertainment industry. In addition to serving as a member of the Board and an Officer for the Academy of Country Music, Paul is a senior member of the Friends of the Arts at Belmont, an advisory Board for the College of Performance and Visual Arts at Belmont University in Nashville, and continues his association with several trade organizations.
His wife of 33 years, Beth, is a founding member of the ACM Lifting Lives Board of Directors and is currently employed by Vanderbilt Kennedy Center as Director of Community Relations. They are active in the community and their church, and are the exhausted but amused owners of two West Highland White Terriers.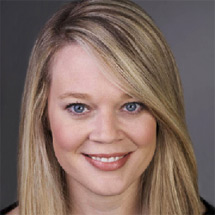 Tiffany Moon
Secretary
As EVP, General Manager and Secretary to the Board, Tiffany manages the day-to-day operations of the Academy, overseeing all departments, while working closely with the CEO and Board of Directors. In more than ten years at the Academy, the organization has flourished under her direction, growing from a full time staff of six more than ten years ago, to 23 full time employees. She was a founding member of ACM Lifting Lives, the Academy's charitable arm, which has donated more than $10 million to worthy causes since its inception in 2008. Moon consistently bridges gaps between record labels, managers, agents and publicists to ensure and promote the continued success of the Academy. A Texas native, Tiffany holds a B.A. in Business Administration from Texas State University.